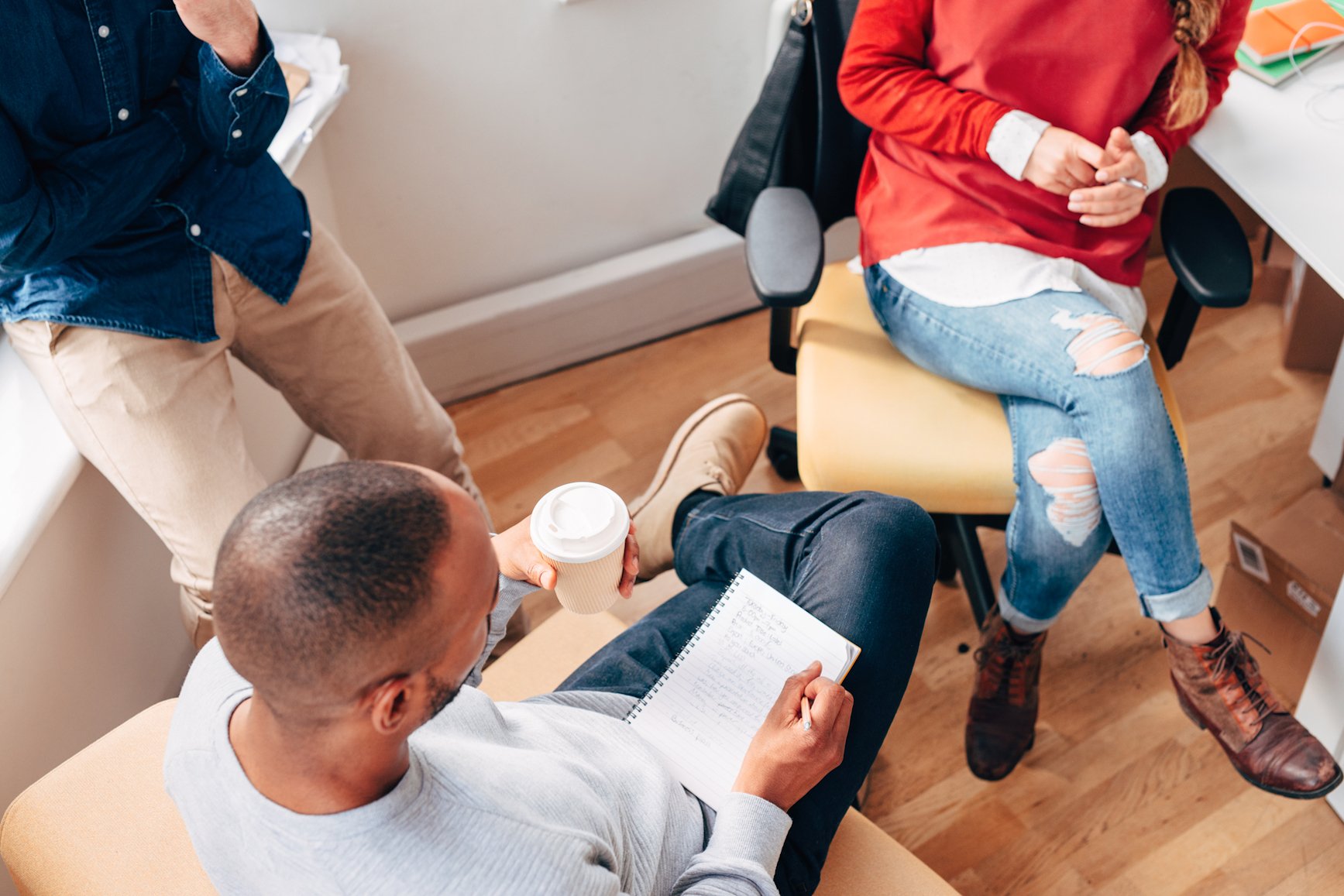 Last but certainly not least is the third of our Big 4 CPA career options – the many national, regional, or boutique firms carving out their own consulting and advisory success outside of the public accounting elite.
Just like industry, this is an extremely diverse category, encompassing everything from 20 employee shops specializing in single sectors like real estate or financial services to massive firms with thousands of employees that just happen to be a wrung or two beneath the Big 4 in terms of size. So while results may vary according to the firm you're looking into, there are a number of common characteristics that differentiate such firms from their Big 4 and industry brethren.
A quick caveat before we jump in, though – since this is Embark's category, we're going to use our firm as an example in certain instances. Although you always want to do massive amounts of due diligence on any exit opportunities before making a career move, our place as a national firm with a large footprint gives us a well-rounded perspective on what you should and shouldn't expect from similar firms.
The Target Audience
As you've gathered by now, a fulfilling career as a finance or accounting professional isn't Big 4-or-bust. In fact, for those not looking at the Big 4 as a permanent solution – but also not feeling the industry love at the moment – identifying the right consulting firm in this category can be downright revelatory.
More often than not, CPAs gravitating toward these firms don't want to be pigeonholed into a specific industry. Their interests are more generalized than that, at least when first joining the firm and feeling their way around. Put another way, if you think Big 4 audit has run its course in your career but have yet to identify a favorite direction or industry, this is probably the category for you.
Assuming you choose a firm that suits your needs, goals, and personality well, you can focus on different categories and service lines where, if it's what you really want, a healthcare finance transformation engagement could immediately follow a transaction services project for an energy company. No matter the engagement, though, you can expect to work with bright, driven people again, similar to your Big 4 experience.
And since many of these firms are smaller and faster-growing, you have a better shot of not only moving parallel across the firm, but also progressing into a leadership position. Sometimes this means you're helping build the firm from the ground level up, a notion that's tempting to some but terrifying to others.
Nevertheless, it's easier to put your personal stamp on this type of firm, where you're typically a bigger fish in a smaller pond rather than an anchovy in the vast oceans of other career paths. Therefore, high performers such as yourself tend to be much more important to smaller firms.
What to Expect
Just like the industry career path, there are some common misconceptions regarding national, regional, and boutique firms. First and foremost, just because a firm's headcount isn't 250,000+ doesn't mean you're relegating yourself to engagements with mom-and-pop hamburger stands and small used car dealerships.
In fact, depending on the firm, you can expect to work with everything from $10 million companies to multibillion-dollar organizations, all while maintaining the flexibility and scalability that make national and regional firms so appealing to their clients. Along the way, you're working in a highly collaborative environment with an overarching growth mindset that both appreciates and recognizes high performers. And the smaller the firm, the more prevalent this dynamic tends to be.
But it's not just about strategy, headcounts, and industries that separate national, regional, and boutique firms from the Big 4 and industry paths. Culture can be another significant determining factor, at least in firms like Embark where leadership puts people and culture at the center of every decision.
Now, at first glance, we understand the previous sentence seems like a not-so-thinly veiled sales pitch. However, plenty of Big 4 people, both former and current, simply prefer the traditional public accounting culture centered around unflinching excellence. And there's absolutely nothing wrong with that.
But that's not to say a firm like Embark doesn't strive for excellence, because we certainly do. However, while the Big 4 and industry use KPIs and particular performance metrics to gauge success, our primary growth drivers are our people and culture.
Therefore, we don't push monstrous hours and the much-feared busy season here, but that also means our people won't typically gain the same level of expertise as they would in the Big 4. Simply put, national firms like Embark aren't for everyone. But for those that are a good fit, it's usually the best career decision they've ever made.
Thinking Points: A National, Regional, or Boutique Firm Career Path
As if you didn't see this one coming, we also have a few insights we recommend keeping in mind before either embracing or eliminating a smaller firm career path.
Choose Wisely
While there are only four public accounting firms at the very top of the industry, there are thousands of national, regional, and boutique consulting firms. So how do you sort through them all and identify the right ones for you?
We recommend looking at a combination of performance and intangibles. Ideally, you want a firm that shows consistent revenue growth over the years along with a robust culture and satisfying employee experience. In fact, try looking up a few current employees on LinkedIn and ask them about their experiences with the firm. You'd be surprised how many are willing to provide the genuine lowdown.
Career Arcs
If your goal is to become that Fortune 100 CFO we mentioned earlier, then having the tenure and industry experience from the Big 4 will do you a lot more good than several years of experience in a regional firm. Just as the top New York investment banks feed the truly elite PE firms with corporate finance dynamos, the Big 4 serves a similar role for higher-end C-suites.
Prestige
There's nothing trite or shallow about wanting to work for a firm with a logo people recognize on your polo shirt when you take the family out to dinner. Although a few of the larger national firms have a fair amount of brand recognition, it's nowhere near the cachet and prestige that comes with working for the Big 4 or large industry companies.
We understand there's an awful lot of information to process before taking the next step in your career. We also understand that saying how we've been in your shoes doesn't necessarily make you feel any better. We do hope, however, that our familiarity with the topic at least provides some gravitas to our opinions and insights.
Ultimately, our advice is to begin with that ever-important look in the mirror to determine what you genuinely want from your life, both professionally and personally. From there, determine which path provides the level of work-life integration you need to feel satisfied every day, then choose the best-fitting firm or company in that category.
Yes, that's easier said than done. But with an accurate assessment of your goals, a consistently open mind, and the insights we've provided in this guide, we know you were going to find the right path for you.